Why Not Gather Client Documents In Your Law Practice The Easier Way?
You could save

1 hour

each day just by using smart checklists!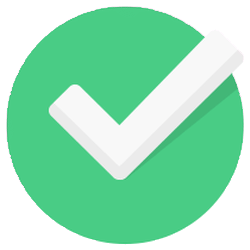 Keep track

and see what items you're missing at a glance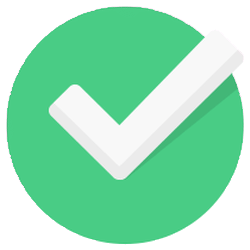 Auto follow up

with clients about missing documents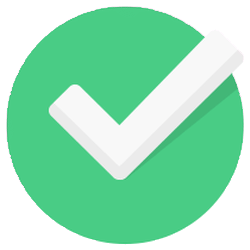 Remove confusion

, time & hassle to prepare each case
Jennifer Paulino




Charlotte, North Carolina





Principal

Attorney at Paulino Immigration LLC
CheckWiz does exactly what I need it to by simplifying and automating tasks. It is very simple to create lists from templates and personalize for each client with a clean and professional look. The automated follow-up option is a lifesaver.
"The Easiest Way To Gather Client Documents in Your Law Practice"
1
​
Send your checklist in a click
​
..forget fiddling with word documents, paper files and email attachments.
2
​
Check off items as they trickle in
​
..instantly see all the progress of your cases
and always know where you are.
3
Gather documents without fuss
​
..work transparently, stay on track and follow up with clients all seamlessly using smart checklists
Still gathering your client documents the
Old School
way?
​
You're probably still..
Losing track which documents you have
Staying on top of what you have and what you don't have gets difficult as client documents trickle in over time
Chasing clients for documents

​
Constantly having to nag clients for outstanding documents

gets tiresome
Searching back through files

​
Having to spend time digging back through files to clear up confusion looks unprofessional and accumulates into time you could spend being productive
Constantly communicating back and forth
Communicating back and forth between different clients and colleagues involved in a case can quickly eat into precious time
Having cases fall between the cracks

​
Some cases fail to get attention due to specific document requirements being

overlooked causing them to get lost in the shuffle
Holding up cases
Realising you're still missing documents after you've assembled the case can be a pain and unnecessarily

prolong things
Take back control with

Smart

Checklists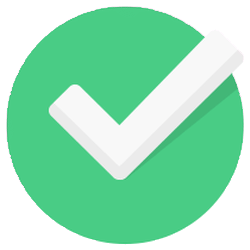 Cut heavy admin. Cut heavy costs.
Work sm

arter

and automate repetitive tasks to free up valuable time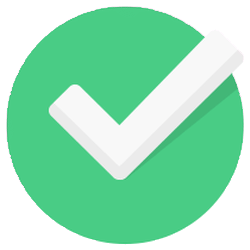 Clear up confusion.




Work transparently with clients in real time without them ever needing a computer or client portal.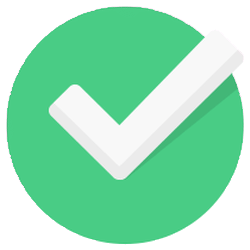 Stay professional and personal




Engage clients at the right time in the right tone with uniquely personalised messages sent automatically
No added work.




Replaces what you already do.. but more efficiently
No heavy migration.




Instantly copy over your current checklists in a click
No training necessary.




Ridiculously easy to use out of the box- just plug in and go!
See missing documents at a glance
Save time not having to depend on files, emails or staff
More transparency
Less confusion
Clear up confusion and keep
clients & staff on the same page each step of the way
motivate forgetful (..OR lazy) clients
Send automated reminders that kick clients into gear without lifting a finger
Work smarter with smarter checklists
Out with the old.. In with the new!
No more juggling paper checklists,
files, emails or calendars
Stay vigilant. Stay proactive
Minimise errors and catch issues before they unnecessarily slip between the cracks
Hand off cases quickly, save time, confusion and labour costs!
What CheckWiz will do for you
Anthony Guidice
​
Author of:
'Easy Ideas for a Better Immigration Law Practice'
"You can waste a lot time just trying to find something in a folder. You should be able to find anything in about 30 seconds"
Irene Leonard
​
​
14 year professional law practice business coach
"Checklists are the groundwork for an excellent, well-run practice that is mistake free and less stressful"
American Bar Association
​
Rule 1.4 Comment 4,

of Professional Conduct
"A lawyer's regular communication with clients will minimize the occasions on which a client will need to request information concerning the representation"
Bespoke to your clients.
Personalised to your brand.
Streamline heavy admin. Boost morale.
Need help? We're on hand.. right from inside your dashboard
Easily scale up or down
whatever your size
Why more practices are turning to CheckWiz
Curious if CheckWiz could help your practice too?
See it in action for yourself
Get started in just
2 mins
What is CheckWiz?
CheckWiz is a simple smart checklist system to help you gather necessary client documents in your practice without the usual hassle.
Does CheckWiz replace my case management software?
No. CheckWiz focuses simply on helping you acquire all the necessary client documents that you need for your cases. It works automatically in the background with very little effort and is designed to compliment your current workflow with any other software you're already using in your practice such as a CRM or practice management tool. Just check off any items you receive and we'll handle the rest.
Doesn't this add another layer of work?​
No. CheckWiz simply replaces all the tasks you're already spending time doing to acquire your client documents, but with less effort. A single checklist inside CheckWiz could save you needing to use a spreadsheet, then check a file, then mark your calendar, then send an email. Your business wont look back.
Do I use my own current lists?
Yes and it's really easy. Instantly copy and paste your existing checklist into CheckWiz in less than 3 clicks.
Can my clients access the software?
No. Surprisingly we found lawyers who use client portals increase their workload and fragment their entire workflow since in practice only some clients ever end up using it. Instead we keep all of your clients engaged and in sync with their case in real time without needing them to ever log into anything.
Do my clients send their documents via the software?
No. Again we found this would actually fragment your workflow and increase your workload as only some clients would ever use it. Instead, your client delivers their documents to you however they wish- all you need to do is check it off from CheckWiz and we'll automatically handle those frustrating tasks.
Is my data safe?
Yes of course. CheckWiz takes data security very seriously. Your data is hosted privately on Amazon© servers in the USA. We also include SSL encryption as standard as an extra layer of security.